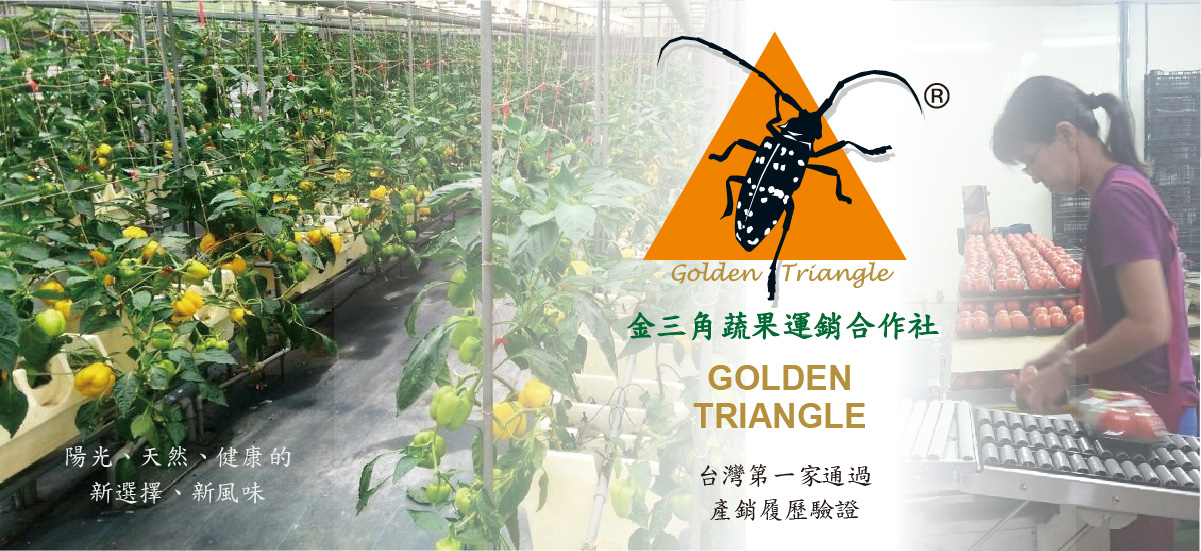 1. Business objectives.
Economic community for the purpose of increasing benefits and improving product quality.
2. All members use automatic canopy equipment to do off-ground cultivation method.
Effective prevent pests
Keeps rain off
Prevents build-up of heat and humidity
Plants pass GAP (Good Agriculture Practice) inspection standards.
3. Facilities of Pilot farm / Temporary planting field/ Growing parameter system
Provide quality seeding and obtain cultivation management model to achieve maximum efficiency production and then transfer members for annual production.
Process of growing
Pilot farm / Breeding / Sowing

Study of growing parameters / water and media for growing passed the inspection regarding major heavy metals like lead/cadmium/mercury.

Management of growing facilities

The production equipment with automatic canopy has its canvas folded on clear days to facilitate tomato's photosynthesis, increasing the sweetness in them.

Management of in-field growing

Standard operations of growing, pest prevention, and fertilization management keep records of the productions and make consistent quality control.

Pre-harvest inspection

Pass the inspection by COA-controlled biochemical inspection stations.
TGAP Certificate & Inspection Equipment ( Rapid screen)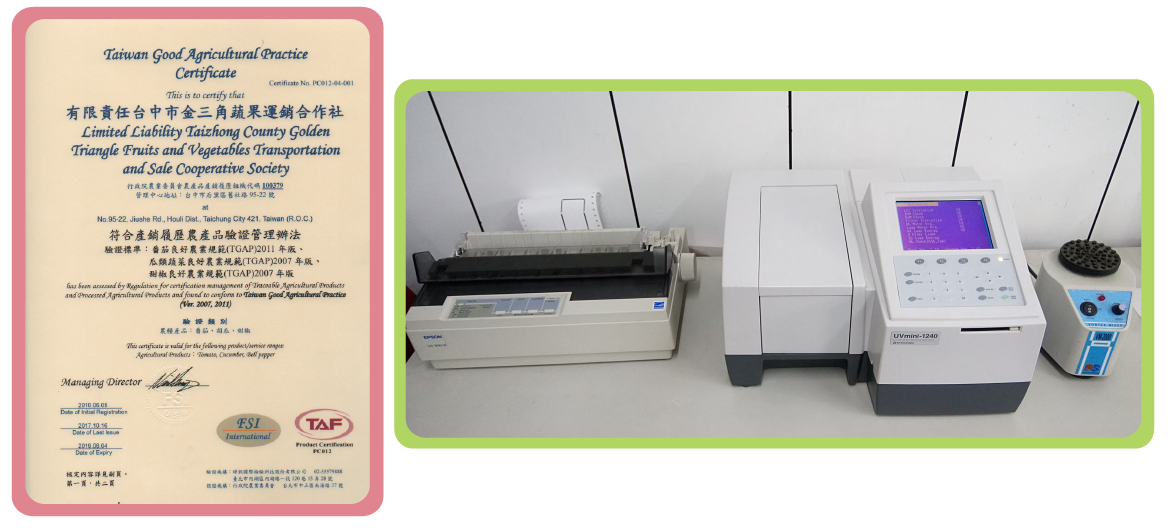 Packaging - sandwiches, salads